This week, I'm having too much fun with fun facts about Seattle and unique things that have happened in Seattle alone. Today, I'm going to cover movies that were made in Seattle.
Sleepless in Seattle
, ranked #10 on the American Film Institute's list of the 10 greatest films in the genre "Romantic Comedy".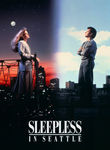 Sleepless in Seattle
(1993)
Featuring:
Tom Hanks
,
Meg Ryan
Short Summary:
Two soul mates who come perilously close to never meeting, although separated by thousands of miles, rueful widower Sam Baldwin (Hanks) and soon-to-be married Annie Reed (Ryan) connect through a radio call-in show encounter engineered by Sam's son, Jonah (Ross Malinger). Fans of An Affair to Remember will enjoy the many references to that classic romance.
---
The Ring
produced the highest gross movie that were made in Seattle: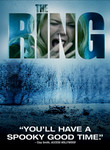 The Ring
(2002)
Featuring:
Naomi Watts
Short Summary:
It sounded like just another urban legend: a videotape filled with nightmarish images, leading to a phone call foretelling the viewer's death in exactly 7 days. Newspaper reporter Rachel Keller (Naomi Watts) was naturally skeptical of the story -- until four teens died mysteriously one week after watching such a tape. Curious, Rachel tracks down the video and watches it … and now, she has just 7 days to unravel the mystery of the "Ring."
---
Rose Red
by Stephen King is the longest Movie Durations: 254 minutes that were made in Seattle.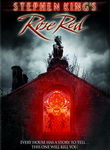 Rose Red
(2002)
Featuring:
Nancy Travis
,
Kimberly J. Brown
Short Summary:
In Stephen King's chilling tale, psychology professor Dr. Joyce Reardon (Nancy Travis) commissions a team of psychics and a gifted 15-year-old (Kimberly J. Brown) to wake up a supposedly dormant haunted mansion known as Rose Red. Their efforts unleash myriad spirits and uncover horrifying secrets of the generations who have lived and died in the mansion.
---
30 Frames a Second: The WTO in Seattle
by
Rustin Thompson
is the shortest Movie Durations: 73 minutes that were made in Seattle.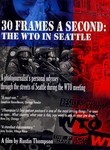 30 Frames a Second: The WTO in Seattle
(2000)
Short Summary:
Independent journalist Rustin Thompson went to Seattle to cover the 1999 World Trade Organization meeting and came away with this powerful video chronicle of how a protest spiraled out of control. Thompson's personal account shows you the 50,000-person demonstration from all angles: the confusion inside the convention center; the zeal of the protesters and the mayhem out on the streets; and the police's questionable tactics.
---
As for me- I would recommend this movie for you to watch: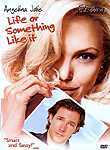 Life or Something Like It
2002
Featuring:
Angelina Jolie
,
Tony Shalhoub
Short Summary:
A reporter (Angelina Jolie) with a shallow, meaningless life interviews a psychic homeless man named Prophet Jack (Tony Shalhoub) who informs her that her life will end in just a few days. The wake-up call emboldens her to try and change things around ... hopefully, for the better. Stockard Channing scores as an investigative reporter modeled after Barbara Walters, and Edward Burns co-stars as Jolie's beleaguered cameraman.